Chiropractors
Chiropractors
North Vancouver Chiropractors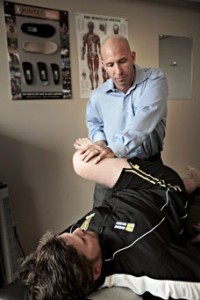 Our North Vancouver Chiropractors are trained to help you on your path to health and wellness. Dr. Terry Dickson and Dr. Anita Hildebrandt believe in an integrative and holistic approach to health and wellness. The treatment methods of our North Vancouver Chiropractors range from manual spinal adjustments to other soft tissue techniques. All chiropractic treatment is determined by the needs and concerns of the patient. If you have any questions in regards to chiropractic care, please feel free to contact us or read some frequently asked questions below.
What is Chiropractic care?
Our North Vancouver Chiropractors focus on the health of the joints of the body, particularly the spine. Through a variety of hands on tests, the chiropractor will determine which areas are not moving as well as they should, how this is affecting the overall function of the body, and if an irritation of the nerves is involved. The main tool chiropractors use to correct this is the adjustment, or spinal manipulation. There are other soft tissue techniques that our North Vancouver Chiropractors may choose instead of manipulation, such as Active Release Technique and Trigenics. Your chiropractor will determine which type of chiropractic adjustment, or treatment, is suitable for you based on your condition, age, bone health and your personal preference. The goal of the adjustment is to decrease pain, increase function, and get you moving and feeling your best. Your chiropractor may also recommend exercises, stretches, or modifications to your lifestyle that will enhance your long term health.
What do Chiropractors treat?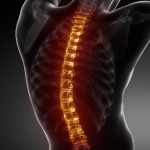 Our North Vancouver Chiropractors can successfully treat a wide range of conditions, from chronic postural dysfunctions and repetitive strain injuries, to acute joint irritations, sprains and strains. Although most people think of their spine being treated by chiropractors, all of the joints and muscles of the body are able to be treated by these health professionals. In fact, the majority of conditions relating to the musculoskeletal system can be positively managed to some degree via chiropractic care.
Chiropractic care is effective in the resolution of many common conditions, including:
Headaches/Migraines
Back Pain
Shin Splints
Shoulder Pain
Sciatica
Carpel Tunnel Syndrome
Knee Problems
Plantar Fasciitis
Who can Chiropractors treat?
Our North Vancouver Chiropractors treat all age groups from young children, teenagers, pregnant women and adults etc. All treatments are determined by the needs of the presenting patient, what is suitable for the patient, based upon their condition, age, health and preference.
What does an initial treatment consist of?
All patients are taken through an initial health history and thorough physical examination by one of our North Vancouver Chiropractors. A complete diagnosis will be given and treatment options will be discussed. We believe in each and every patient taking an active role in their recovery through implementing a customized exercise and stretching rehabilitation program. We pride ourselves on fully explaining your injury to improve your understanding of your body and overall health.
How do Chiropractors treat?
Our North Vancouver Chiropractors take a manual approach to health care through the assessment, diagnosis, treatment and subsequent prevention of conditions relating to the neurological, muscular and skeletal systems of the body. All assessments and treatments are typically hands-on.
What comprises a Doctor of Chiropractic Degree?
Chiropractors are regulated, primary health care practitioners, who have undergone over 4500 hours of academic and clinical education at a nationally accredited chiropractic college, after having completed at least 3 years of an undergraduate, university education. Most Chiropractors obtain an undergraduate degree before entering chiropractic college. Click here for more information.
BCCA is a voluntary professional organization that represents BC chiropractic doctors on matters including health policy, public relations, and liaison with health authorities including WorkSafeBC, ICBC and Pacific Blue Cross.  Dr. Terry Dickson and Dr. Anita Hildebrandt are registered members of BCCA.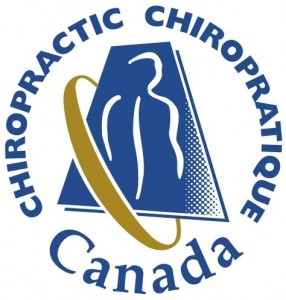 Canadian Chiropractic Association
Canadian Chiropractic Association (CCA) is a national, voluntary association representing Canada's licensed doctors of chiropractic and the 10 provincial chiropractic associations which are its charter members.   Dr. Terry Dickson and Dr. Anita Hildebrandt are also registered members of CCA.