Dr. Stefanie Schlegel – ND, BSc Naturopathic Doctor
Dr. Stefanie Schlegel – ND, BSc Naturopathic Doctor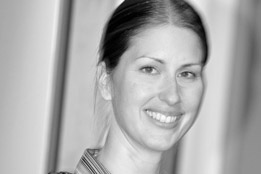 Philosophy
Dr Stefanie Schlegel believes firmly in the Body-Mind-Spirit connection and the inherent healing capacity within each human being.
Naturopathic Medicine is a medicine that aims to treat the underlying cause of disease. It is the art and science of supporting the body's natural abilities to heal itself. It is the prevention, diagnosis and treatment of physical, as well as mental-emotional, conditions. Rather than focusing on a small section of the body, Naturopathic physicians are specialists in whole body medicine.
In BC, naturopathic physicians (ND's) are licensed as primary care doctors. They are trained as general practitioners in complementary medicine.
Areas of Practice
Dr. Schlegel is enjoying a general family medicine practice. She treats acute as well as chronic conditions in patients of all ages Dr Schlegel also welcomes all patients with "incurable" problems and those cases given up by conventional medicine 1-ler primary treatment modalities include IBM (total body modification), NH (Natural Healing) and Nutritional Medicine.
Education and Background
Dr Stefanie Schlegel, B.Sc, ND, is a licensed, board certified Naturopathic Physician. After finishing high school, she completed pre-medical classes and a B.Sc. in Biology at Simon Fraser University. After moving to Toronto for four more years to study at the Canadian College of Naturopathic Medicine she received her doctorate of Naturopathic Medicine. In recent years Dr Schlegel developed a great interest in a specialized healing technique known as Total Body Modification (TBM) developed by Dr Victor Frank in St George, Utah. Dr. Schlegel has obtained certification in all levels of TBM. Dr Schlegel also incorporates Natural Healing (NH) techniques, for which she is certified, with her other Naturopathic treatment modalities.
Personal History
Stefanie Schlegel was born in Germany and moved to Canada with her family when she was in her mid teens. Ever since she was a child the health of all living creatures was of concern for her. Studying Naturopathic Medicine fit into her own belief system of "doing no harm". Her hobbies include hiking in the beautiful West Coast Rain forest, practicing Qi Gong, and reading.