Danielle Tabo – BHkin, Registered Massage Therapist
Danielle Tabo – BHkin, Registered Massage Therapist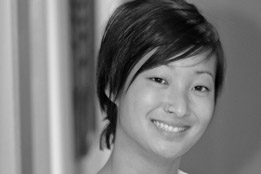 Philosophy
Danielle reveals that the philosophy of massage is simply the power of touch, and the strength of the clients mind bonding with their body. Danielle deems that the success of pure contentment is the trust between therapist and client. When the client can provide trust they can surrender their mind and body to relaxation, which then synthesizes with the therapists ability to massage deeper and more thoroughly. Danielle has the understanding and skills of the human body to create balance, and she will do her best to communicate with the client by learning their lifestyle to provide the best therapeutic protocol thus leading to optimal health. Danielle's extensive knowledge acquired from the University of British Columbia and West Coast College of Massage Therapy have equipped her with the gift of treating patients with exceptional finesse.
Educational Background
In 2007 Danielle successfully accomplished her Human Kinetics degree from the University of British Columbia, simultaneously playing for the UBC Varsity Women's Soccer Team. During her first years at UBC Danielle suffered a potentially ruinous injury and was referred to a massage therapist. Within a short period she was back to her best health, and had a new career path in mind. It was through this frustration that she found inspiration and the desire to become a massage therapist. In the fall of 2007 she was accepted to North America's Premier Massage Therapy Training Institution, The West Coast College of Massage Therapy's 3000 hour program. Now, with a degree and a certificate under her belt Danielle is eager and driven to expand and update her knowledge further.
Areas of Practice
During Danielle's journey through massage education she has had the pleasure of working with a vast clientele. Danielle has had the opportunity of treating conditions such as sports injuries, headache/migraine, fibromyalgia, cerebral palsy, pregnancy, multiple sclerosis, respiratory conditions, orthopaedic conditions and many more. She has found the utmost success through the use of modalities such as athletic treatment and rehabilitation, myofascial release, trigger point release, muscle energy techniques, and general Swedish. From the pain of desk workers to the agony of an athletes sports injury, Danielle has witnessed first hand the restoration of health from minor everyday aches to chronic pains.
Personal History
Danielle was born and raised in Burnaby and has recently moved to Lynn Valley. She is close enough to the excitement and dancing of the city, yet near the natural beauty of the outdoors; which she so often takes advantage of. Danielle's athleticism and craving for adventure takes her too many heights, literally. Not only has she spent more than twenty years playing soccer, but she continues to play at a premier level. Her daring nature has taken her cliff jumping, hiking, skiing and bungee jumping. While the importance of living healthy and being active is a passion, she is also close with her family, and overall kind-hearted. She has worked so hard to keep her teammates in the best health, as well as her family and friends; while looking forward to aiding the path of recovery with all her clients. Danielle enjoys the natural elements of life, and the simple things our environment has to offer. Danielle's wide-ranging knowledge, optimism, and overall outgoing nature is inviting and contagious.