Andrew Lin – Registered Acupuncturist & Traditional Chinese Medicine Practitioner
Andrew Lin – Registered Acupuncturist & Traditional Chinese Medicine Practitioner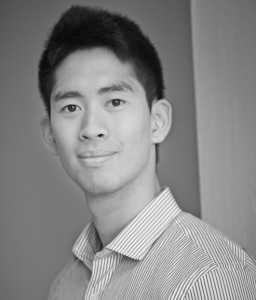 Philosophy
The key to one's optimal health lies within taking preventive measures before the occurrence of disease. The Internal Jing proposed "treatment before being sick," preventive thinking, and stressed preventive measures. The saints treated diseases before it came, stopped chaos before it formed. Andrew Lin is a strong believer of treating the body as an integrated whole in order to restore one's optimal health. He has a strong understanding of the human body to achieve homeostasis. Because everyone's body is uniquely different, he will communicate and carefully learn the patient's lifestyle in order to create the best and most effective treatment protocol.
Educational Background
After successfully completing two years of post secondary studies in 2009, Andrew was accepted to the prestigious PCU College of Holistic Medicine. He received his training in the '2600 hour Traditional Chinese Medicine Practitioner program'. Upon graduation, he successfully obtained his licenses in becoming a Registered Acupuncturist and Registered TCM Practitioner. He has done advanced acupuncture training with the world-renowned Dr. Richard Tan and practices the balance method in the clinic. In addition, Andrew also interned under Dr. Beijing Men and implements his unique Sublingual diagnosis in his practice as well. Being actively involved with fitness, Andrew is also a certified Personal Trainer through Can-Fit-Pro and often integrates his fitness expertise into his TCM practice.
Area of Practice
Having over 4 years of clinical experience, Andrew Lin has had the opportunity to work with a variety of people. Having involvement with TCM at an early age, he has firsthand experience with the benefits this ancient medical system can bring. He treats patients of all ages and has particular success in conditions such as sports injuries, fibromyalgia, insomnia, stress and anxiety, depression, respiratory problems, digestive issues, chronic fatigue, hypertension and many more. In Andrew Lin's practice, he uses Acupuncture, Chinese herbs, Cupping Therapy and other TCM modalities as his treatment protocol for optimal results
Personal History
Growing up having his father as a Doctor of Traditional Chinese Medicine, Andrew Lin was exposed to Acupuncture and TCM at a very early age. He immigrated from Taiwan in 1996 and lives in Coquitlam. He maintains a very active lifestyle and has a strong passion for fitness. He is an active fitness model competitor. His other hobbies include playing basketball, reading, cooking vegetarian food and travelling.
---
**For any inquiries email Andrew **
BOOK YOUR FREE 15 MINUTE ASSESSMENT NOW @ andrewlintcm.com