Hollyburn Hockey Heroes Shootout
Hollyburn Hockey Heroes Shootout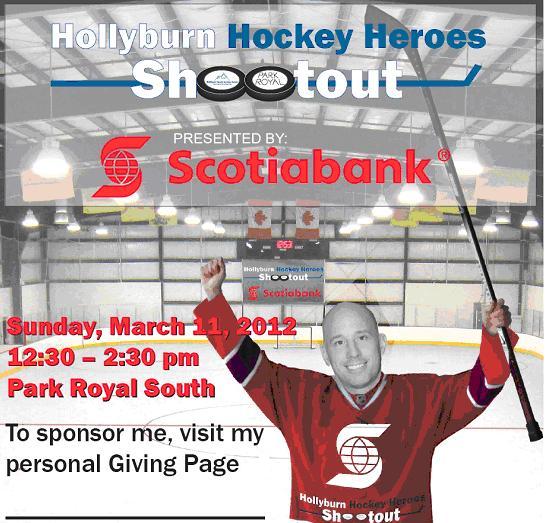 Want to help Dr. Terry Dickson in his support for the Hollyburn Hockey Heroes Program for at-risk youth? Dr. Dickson will be participating in their Hockey Shootout on Sunday, March 11, 2012. The event is raising money for local youth, with the proceeds supporting the:
North Shore Youth Safe House (an emergency shelter for homeless youth)
Hollyburn Hockey Heroes Program
Life Success for Youth (transitional housing for young adults at risk of homelessness)
West Vancouver Family Place (building parenting capacity in young families)
The Shootout will take place from 12:30 – 2:30pm on March 11th at Park Royal South.If you would like to sponsor Dr. Terry Dickson you can do so by visiting his personal Giving Page.