Shawn Slingerland – Registered Massage Therapist
Shawn Slingerland – Registered Massage Therapist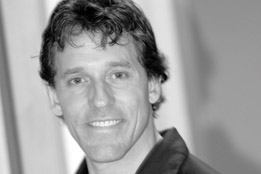 Philosophy
Shawn's philosophy is that one should lead by example. He has always maintained a healthy lifestyle, as is evidenced by his good health and positive outlook. Shawn combines proper nutrition and exercise to ensure both his physical and mental well-being.
The North Shore Wellness Centre is a natural fit for Shawn and his practice. His positive outlook, progressive thinking, and professional dedication, combined with a light-hearted nature, are a complement to the clinic and its philosophy.

Areas of Practice
Through both formal education and practical experience, Shawn has seen the benefits of massage therapy in healing injuries of the muscular, nervous, and circulatory systems, and in enhancing overall health. He has had much success in treating: whiplash, headache, back/neck pain, sprain/strain, muscle spasm, arthritis, tendonitis, sciatica, and stress.
Therapeutic Background
A natural curiosity concerning body movement and muscle function led Shawn to the Okanagan Valley College of Massage Therapy. Upon graduating in 1997, he set up a successful practice in Summerland, which he ran for three years. Since 2001, it has been the good fortune of the North Shore Wellness Centre to have Shawn as a registered massage therapist.
Personal History
Shawn was born in Prince Albert, Saskatchewan and spent over nine years in the Canadian Armed Forces. It was this experience that cemented his passion for travel, which has included trips across Canada and throughout Western Europe. Additionally, Shawn has lived in Germany, and the West Kootenays.
Shawn loves to challenge himself in the areas of reading, personal development courses, sporting activities, and healthful cooking. He takes great pride in providing massage therapy to his clients as a vital component of a holistic approach to their health regime.