Sara Namazi – DHMHS, HA, Homeopath, Holistic Allergist
Sara Namazi – DHMHS, HA, Homeopath, Holistic Allergist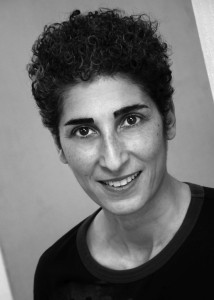 Philosophy
We are more than what the eyes can see. Most of us participate in the song of life in such a way that we want everyone else to hear; however we all have the other song that's hidden from the eyes of others. Dis-ease is rooted in the other song. It is hidden in the subconscious and what we see is when the subconscious can no longer hide; so the body starts manifesting symptoms such as pain, tumors, neurological breakdowns, bone and structural issues, depression, anxiety, ulcers, weakened immune system etc. Homeopathy is a complete system of medicine that works based on a philosophy that "like cures like". The miracle of homeopathy lies in its ability to cure mental/emotional and physical ailments of the individual. The homeopathic remedy is chosen based on the person's totality. That means physical symptoms as well as the mental and emotional picture of the person is taken in order to find one remedy; this remedy must match the presenting picture of each unique individual and not just their disease.
Educational Background
Sara graduated from Ontario College of Homeopathic Medicine in 2010 with a diploma in Health Sciences and Homeopathy. She has participated in many educational seminars and studied with world-renowned homeopaths such as Dr. Rajan Sankaran, Divya Chhabra, Frans Vermulen and George Vithoulkas. She is currently a teaching member at OCHM and travels to Ontario once a year to hold a daylong lecture for the third year students on "Homeopathy, the alchemical transformation of human soul". She is a member of the BC Society of Homeopaths. She has obtained a level two Reiki. She has studied Holistic Allergy Treatments and she is also a Certified CEASE (Complete Elimination of Autistic Spectrum Expression) Therapist. In addition, she has a diploma in Ophthalmic Dispensing from Seneca College in Ontario and is currently a member of the College of Opticians of BC.
Areas of Practice
As a homeopath, Sara works with people who are suffering from a broad range of ailments such as hormonal issues, cancer, digestive issues, sleep disorders, depression, anxiety and panic attacks to name a few. As a holistic allergist she works with people who are suffering from different types of allergies and intolerance; ie: seasonal allergies, food allergies, environmental allergies. As a Reiki practitioner she works with people who seek more relaxing hands on energy work in order to feel calmer and relieve their day to day stresses.
Personal History
Sara was born in Tehran, Iran. At the age of 20 in August of 1988 she came to Canada and settled in Toronto. She has not been back to Iran since that day, however her love for traveling has taken her to many places in the world such as Peru, Nepal, Guatemala, Kenya, Spain, Portugal and more. She believes the world and its inhabitants need love, compassion and healing now more than anything and any other time in history. She loves nature and it is this love that made her move to BC and to North Vancouver in August 2012. She loves animals and in her practice she loves to treat animals with homeopathy.