Kristen Hydes – RSW Therapeutic Counselling
Kristen Hydes – RSW Therapeutic Counselling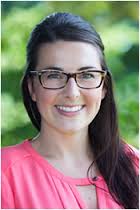 Philosophy
Kristen's counselling approach stems from the foundation of living in the present and connecting to our authentic selves. Kristen recognizes the inner strength that lives within all of us, whether young or old. When we connect with that power, we are truly the strongest form of ourselves. Kristen's work is influenced by a collection of years working with children, youth and families. Kristen holds an innate enthusiasm for all clients to reach their highest potential.
Kristen's counselling framework follows a foundation of Mindfulness based approaches with influences that fit the needs of the client. Narrative therapy, Cognitive Behavioural Therapy and Art therapy are some of the techniques you may find in your sessions with her.
Education
Kristen received her Bachelor of Social Work in 2008 from the University of Victoria. She then moved to London, UK to practice Social Work in a multicultural environment working with refugees and clients with socioeconomic obstacles and challenges. After returning to Canada, Kristen became a Youth Worker in education and focused her training on working with children and youth.
In 2012, Kristen realized that her passion truly lay with counselling and began her Masters of Counselling Pyschology at Yorkville University in New Brunswick. Through her practicum and internship opportunities across Vancouver, Kristen experienced enriching and dynamic learning environments before graduating in 2014.
Areas of Practice
Youth & Family Counselling
Anxiety & Depression
Grief & Loss
Identity
Addiction
Self-Confidence
Life Transitions
LGBTQ identity and coming out
Personal History
Kristen is born and raised on the North Shore and has a deep connection and love for the outdoors, adventure and exploration. From discovering new trails in her own backyard, to practicing yoga at her favorite yoga studio, Kristen appreciates the beautiful gifts that the North Shore provides.