Kathy Kreiner-Phillips, MSc – Mental Performance Consultant
Kathy Kreiner-Phillips, MSc – Mental Performance Consultant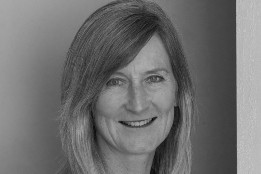 Flow state is a magical moment when performance and life seem effortless.  Getting to that point is a process. Sometimes we stumble upon it but usually it is achieved through 10,000 hours of practice and the right mindset.  Body, mind connection is central to this process.  Healthy bodies, healthy minds and healthy relationships leads to self-knowledge and connection to ones' self, the performance and others.
Educational Background
Kathy completed her Bachelor's degree in 1988 at the University of Utah where she competed with the University Ski Team. While there, she discovered her interest in the field of sport psychology, which led her to pursue a Masters degree in that field, completing it at the University of Ottawa in 1990.  Immediately following, she worked as the Mental Performance Consultant with the National Freestyle Ski Team for the next 5 years, helping mentor them to various Olympic and World Cup medals.  She also worked with the National Water Ski Team and National Whitewater Kayak Team, as well as the BC Alpine Ski Team.  Lately she has focused on grassroots development of club level athletes in many different sports; gymnastics, volleyball, basketball, ski racing, swimming, figure skating, ice hockey, dance, wheelchair tennis and basketball to name a few. Regardless of level, age, sport or performance the mental skills are the same.
Areas of Practice
Kathy believes that peak performance is best achieved through a whole person approach, looking at the body, mind, spiritual connection of individuals.  Mindfulness and meditation are cornerstones of her practice.  Development of mindset is the blueprint for success.  Learning to improve focus, relax under pressure, and improve self-talk are also part of the plan to perform well.  Not everyone has goals to be the worlds' best but everyone wants to draw the best out of themselves.  Sport is a wonderful vehicle to develop these skills.
Personal History
Kathy was born in the gold mining community of Timmins, Ontario where the dream to reach the top in her sport began.  From humble beginnings in a small family run ski resort (her own family) she went on to show the world what determination and persistence can do. She stunned the world by being the youngest gold medalist in Alpine Skiing at the Innsbruck Olympic Games at age 18.  She moved to the west coast in 1988 and now calls North Vancouver home where she lives with her husband and 3 children.  She continues to follow her passion as a competitive weekend warrior water skier.  A lover of nature she can be found walking her dog on the beautiful north shore trails when not on the ski slopes or on the water.  Kathy also dabbles in African drumming and dance in her spare time.