Dr. Anita Hildebrandt – BPE-Exc., Physiology, Doctor of Chiropractic
Dr. Anita Hildebrandt – BPE-Exc., Physiology, Doctor of Chiropractic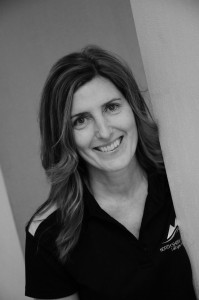 Philosophy
We are all meant to be free and be happy. The highest expression of one's life energy in the physical is health. With health, you are free to shine, serve and be fabulous. Chiropractic care plays an essential supportive role in allowing one to live life – to have the energy to say, be, and do everything that we choose.
Educational background
Dr. Anita Hildebrandt is a licensed and board certified chiropractor practicing in North Vancouver. She received her Bachelor of Physical Education-Exercise Physiology at UBC and her Doctorate of Chiropractic from Palmer College of Chiropractic West. Her continuing education studies include Laser Therapy, Sports Chiropractic, Active Release Technique (ART), Functional Range Conditioning and Perinatal Care.
Areas of Practice
Where there is postural spinal stress (neuromusculoskeletal issues), there is lack of normal body function, be it at the initially unfelt, undetected cellular level or at the full blown symptom and disease stages. Dr. Hildebrandt's work includes detecting where each patient is in any stages of the degenerative process and addresses areas of stress. She creates an individual plan to u-turn that downward spiral to return to optimal health and feel great. Dr. Hildebrandt uses relaxing and effective chiropractic adjustments along with muscle/tendon release and balancing, stretches, exercises and prescribed home care.  The main techniques incorporated: Diversified, Thompson Drop, Sacral Occipital (SOT), Activator techniques, Active Release Technique (ART). She has successfully worked with cases of headaches, whiplash, low back strains, sciatic pain, TMJ, pre and post natal issues, Thoracic Outlet Syndrome, shoulder, elbow, knee and feet issues such as Plantar Fascitis, as well as providing preventative wellness care.  Special note:  Kids need Chiropractic too. Dr. Anita brings 24 years of practical experience to the North Vancouver clinic along with an engaging, grounded presence with heartfelt compassion and listening.
Personal History
Dr. Hildebrandt is passionate about her family and her community. She is a Vancouver native living in West Vancouver with her husband and daughter. Once a competitive athlete in the sports of Basketball, Soccer and Track, today's adventures include mountain biking, hiking, surfing, skiing and snowboarding, running, yoga, socializing with her family and friends. The decision to be a Chiropractor aligns and fulfills her desire to stay physically active at work, to provide life-value care and to work with patients committed to optimal wellness in body, mind and spirit and its unlimited rewards so they in turn rock their own world. From this place, health and happiness abounds. Quote: For your happiness, for whatever you desire, go for it for real….like your life depended on it…because it does.