David Walker – in memorium
David Walker – in memorium
DAVID WALKER 1971-2011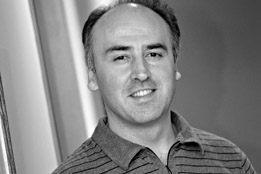 David Walker became part of the team at the North Shore Wellness Centre as a registered massage therapist in 2008. David's experience with massage therapy was deeply personal. Undeniably, it was his body's own response and the benefits he personally received from massage that led him to change his career path and return to school to train as an RMT. David wanted to share the quality-of-life enhancing attributes of massage, that he had experienced, with others. His compassion for others and dedication to his work is what made David such an exceptional RMT.
A graduate of the West Coast College of Massage Therapy, David continued his passion in education and health by completing a Bachelor of Health Science (BHSc) only months prior to his passing in the fall of 2011. In addition, he shared with those close to him that he planned to pursue his passion for learning, with the ultimate goal of obtaining a Masters Degree in Occupational Sciences or another related field in the near future.
David truly wanted to share in this passion of learning and practising as an RMT. So much so, that he changed his work schedule, reducing his time treating patients, to go back to WCCMT to become a teacher of the students in the Massage Therapy Program.
David was an avid martial artist with over 25 years experience in the art of Karate. He held a 6th Degree Black Belt, earning the title Renshi (Master: 6th Dan), eventually he went on to become a ronin (a "masterless" warrior), and was recognized in Okinawa, Japan as a master practitioner.  Locally he founded a martial arts studio called the North Vancouver Shintokukai Honbu Dojo where he was the acting President, Technical Director and Head Instructor. He spent the first twelve years of his martial arts career studying and teaching Japanese Sport Karate, and continued to learn numerous disciplines over a period of ten years, including a three year study of Aikido, before focusing on Shorin-ryu Karate where he placed a large emphasis on the kata (the classical forms; an art of interpretation and knowledge). David chose a balanced approach between eastern and western styles of teaching.
David Sensei also generously partitioned his time amongst all of his students, beginners and advanced alike, sharing his knowledge with all that showed the correct eagerness to learn (note: in some classical schools, beginners are taught only by other students, not the main teacher). David Sensei exercised the keen ability of helping his students uncover their own limitations and then over time guiding them to consistently grow beyond those limitations, step by step from White Belt to Black Belt to eventually a working understanding of the art as a whole. In this way David Sensei got great personal meaning and enjoyment from his teaching.
David mentioned many quotes from many arenas and even shared ones he created himself:
"Karate is not about winning over others. It is about winning over one's self. Ultimately, the most challenging opponents we face reside from within – our hang-ups, our insecurities, our prejudices. Overcome these and you will have truly won."
~ David Walker
At home, David was a devoted husband and father of three. His family was the greatest love and pleasure in his life. Anyone who knew him often heard stories of his family life and soon realized that, although he had other passions, his family was the most pivotal aspect of his life. His family and his love for them was the essence of David.
David was a deeply passionate and determined man.  He brought a quiet confidence and thoughtfulness to everything he did. His kind, gentle and loving nature endeared him to all who knew him. He will be sorely missed and fondly remembered.