Sarekha Jagpal – BEd, MEd, RCC Registered Therapeutic Counselling
Sarekha Jagpal – BEd, MEd, RCC Registered Therapeutic Counselling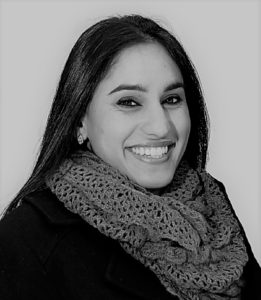 Philosophy
Daily life can present us with a number of challenges.  At different times in our lives we all feel interpersonal and interpersonal pressures that make it difficult for us to be our best selves. Counselling is one of the many ways that we can discover greater social and emotional well being.  Sarekha believes that having a safe, non-judgmental, and empathetic place to explore one's needs is a great starting place.  Whether preventative or active, counselling can help us develop and maintain the skills needed to overcome the challenges that we are faced with in our lives.
Educational Background
 
Sarekha has a Bachelor of Arts degree from the University of Victoria.  She completed her Teacher Education Program and Bachelor of Education at Simon Fraser University in 2009.  Following this she taught in Thailand where she discovered the importance and value of counselling for children and adolescents.  After completing her Yoga Teacher Training in India, Sarekha returned to BC and completed her Masters in Counselling Psychology from the University of British Columbia in 2015.  Since then she has been working as a counselor in the public school system.
Areas of Practice
Sarekha's areas of practice include but are not limited to;
-Anxiety/Panic
-Depression
-Stress Management
-Anger Management
-Identity/Self Esteem
-Grief/Loss
Sarekha uses a variety of different types of therapies based on the needs of the client, including cognitive behavioural therapy and solution-focused therapy. She believes that a positive therapeutic relationship is at the heart of counselling.
Personal History
Sarekha was born and raised in Richmond, BC.  She made the move to the North Shore in 2016 and is enjoying developing her sense of community here.  Outside of the counselling world, Sarekha enjoys spending time with family and friends and being outdoors whether hiking, biking, or camping.  Sarekha has had the privilege to travel a great deal over the years, and continues to enjoy doing so whenever possible.