Registered Massage Therapists
Registered Massage Therapists
North Vancouver Registered Massage Therapists (RMTs)
Our North Vancouver Registered Massage Therapists (RMTs) are dedicated to restoring and maintaining optimal health and pain-free function of  your body. All our RMTs are highly educated to accurately assess and treat patients utilizing techniques that include massage, joint mobilizations, and hydrotherapy. Each of our North Vancouver Registered Massage Therapists can also prescribe specific therapeutic exercises to assist in patient recovery.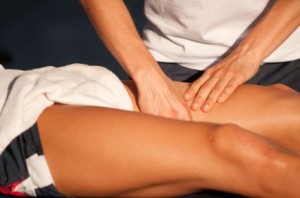 Massage therapy has shown to be effective in treating a wide range of conditions such as: Migraine, Tendonitis, Arthritis, Osteoporosis and Fibromyalgia. From chronic back pain, muscle strains and spasms to complex disorders of the Central Nervous System such as Multiple Sclerosis, our North Vancouver Registered Massage Therapists are fully capable and qualified to treat and address these conditions. Massage therapy has evolved into the mainstream of therapeutic services offered in BC with most physicians regularly referring their patients for massage treatment.
The Massage Therapy Profession in BC
BC RMTs are some of the most highly trained massage therapists in the World, enduring a 3-year, 3000 hour program of instruction (currently the highest standard in North America) in order to gain their certification. The profession is government regulated ensuring public safety and ethical care, and that high standards of practice are met. Furthermore, Registered Massage Therapists are required to regularly attend post graduate courses, ensuring that they are kept up-to-date on the latest advances in the profession.
Whether found in rehabilitation centres, long-term care facilities, working for professional sports teams, in private practices, or multi-disciplinary clinics (such as our North Shore Wellness Centre), BC Registered Massage Therapists are in high demand across the province in a large variety of therapeutic settings. Increasingly over time, the RMT designation: "Registered Massage Therapist" – a reserved title under the Health Professions Act – has become synonymous with smart, safe and effective healthcare.
For more information about the profession of massage therapy, please visit the governing body, the College of Massage Therapists of British Columbia, or call our clinic to book an appointment to see one of our several RMTs on staff.