Francesca Fabbri – Osteopathic Manual Practitioner
Francesca Fabbri – Osteopathic Manual Practitioner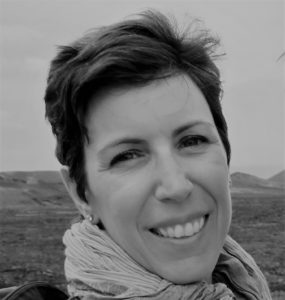 Philosophy
Born and raised in Italy, Francesca's passion for the functions of the human body began at the age of 16, when after an ankle strain, she needed physiotherapy treatments. She started her career as a physiotherapist, but daily experience taught her that Western Medicine protocols, when equally applied to every single patient, did not properly suit or help them all. Therefore, she studied osteopathy. She believes it is important to combine Western medicine, such as her background in physiotherapy, with holistic and alternative medicine, as is her osteopathic practitioner approach, to be able to consider patients' concerns from a double point of view, and provide a comprehensive treatment accordingly.
Educational Background
She graduated as a Doctor of Physiotherapy with honors from the University of Modena and Reggio Emilia in 1998, then started working as a hydrokinesis therapist, massage therapist and kinesiotherapist with post-op patients and local athletes. During this time, she decided to broaden her educational background by taking on a 6 year long course of Osteopathy, at Collegio Italiano di Osteopatia, were she graduated in 2010 as D.O.M.P. (Diploma of Osteopathic Manual Practice).
Francesca is a member of the Osteopathic Association of British Columbia, which guarantees the highest quality levels in osteopathic treatment and continuous updating.
Areas of Practice
Francesca has helped her patients heal from several diseases related to the muscoloskeletal system as well as visceral issues, post-op cases and scar tissue concerns, TMJ troubles, pregnancy pains and childhood problems.
Personal History
Francesca loves travelling, reading, spending time with friends at the cinema or at the beach and her two cats are her passion.
Eating homemade Italian food, pizza and drinking a glass of wine are a way to invite people at her place and sharing with them happiness and good conversation.
Since moving to Vancouver, she also began hiking and snowshoeing.