Don't neglect your health this summer!
Don't neglect your health this summer!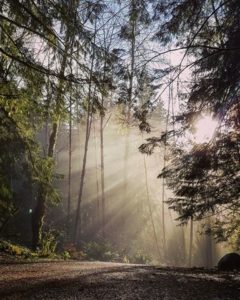 The NSWC team is so glad summer has finally arrived in our wonderful city known as "Raincouver", but the sunny weather does not excuse laziness! Most of us are very familiar with forgetting our health goals over the summer months, however, this year, plan to stay in your best state of wellness with us. Here are some of our best summer tips to keep you feeling 10/10.
1. Protect Your Skin
It's a struggle we all have, but it's important to remember to apply sunscreen before leaving the house. Even when its cloudy, the UV rays from the sun are extremely harmful to our skin. Skin cancer is the most popular and dangerous of all the cancers. One out of every three cancers is a form of skin caner, and almost 90% of these skin cancer's is caused by the UV rays from the sun.
We recommend at least SPF 30!
(TIP: Try finding a daily moisturizer that works for you with SPF!)
2. Stay Hydrated
A healthy person needs 30-50 ounces of fluid each day! This remains especially true throughout the summer heat. Drinking lots of water has plenty of benefits for your body:
Better blood circulation – By drinking water, your body is able to pump blood to your heart more easily and therefore allows easier muscle movement.
Clear complexion – Water often aids in flushing any toxins out of your body, which reduces soreness.
Keeping cool – Due to the benefits of water, your body won't be working so hard, therefore, you will stay cooler than if your body is trying to make up for the lack of certain health benefits.
Preventing Dry Mouth – Drinking lots of water, works to banish dry mouth which may be causing bad breath and even promoting cavities.
It is also good to keep in mind that caffeine and alcohol dehydrate your body. When drinking coffee, tea, or any alcoholic beverage, it is smart to match each cup of the dehydrating drink to a glass of water.
(TIP: If you don't like plain water, try alternatives like coconut water or protein shakes to keep your hydration levels up!)
3. Meal Prep
Summer can be a busy time for most people. It is important to maintain your diet and keep nutrition levels at a high. The best way to do this, is through meal prep, which is picking a few days a week to prepare food for the upcoming days throughout the week. This will help you avoid those last minute lunch trips to a fast food restaurant.
Holistic nutritionist Lauren Paton can help you with this! Her website has great recipes, as well as she offers a great selection of services to help you with your health goals.
4. Maintain Wellness
If you're finding that each time you feel healthy and well, it only lasts briefly, it may be because you're not maintaining your wellness. We recommend patients book in at least once a month, for maintenance appointments here at the North Shore Wellness Centre. This will maximize your health potential and keep you feeling your best. A healthy lifestyle starts with you!
Our services include:
– Chiropractic Care & ART
– Acupuncture & TCM
– Class IV Laser Therapy
– Counselling
– Homeopathy
– Naturopathy
– Osteopathy
– Physiotherapy
– Registered Massage Therapy
To book in call (604) 980-4538 or access our online booking site here