Bryce Tang – B.SC (HK), M.SC Physiotherapist
Bryce Tang – B.SC (HK), M.SC Physiotherapist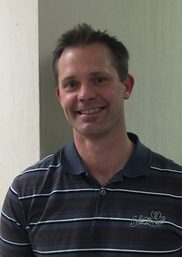 Philosophy
Bryce believes the best practice to optimal health and wellness is driven by lifestyle choices and a regular fitness routine that involves mindful movements to optimize the efficiency of the human machine. This philosophy drives Bryce's practice to try and identify the root cause of dysfunction that resulted in injury, pain or decreased performance. Once identified Bryce uses the appropriate tools at his disposal to help eliminate or minimize the dysfunction. Bryce believes to maintain optimal health that no single health care discipline has all the tools or capabilities. Bryce believes a strong integrative team approach can be advantageous for numerous conditions and is a requirement for optimal health and wellness.
Educational Background
Bryce was born and raised in North Vancouver. Bryce studied at UBC where he earned his Human Kinetics degree in Exercise Science with a focus on biomechanics in 1999. Bryce then attended McMaster University in Hamilton Ontario where he attained his Masters of Science in Physiotherapy in 2003. Post-graduation Bryce completed his acupuncture credentials through the Canadian Acupuncture Foundation of Canada. Bryce has completed his level 3 Manual Therapy credentials through the Orthopaedic Division of the Canadian Physiotherapy Association. Bryce has also studied GTT (Gokovii Transverse Technique) a specific dry needling technique for treatment of myofascial and joint pain. Bryce continues to pursue post graduate education in acupuncture, manual therapy, and movement/exercise therapies.
Areas of Practice
Bryce is proficient at movement analysis and body biomechanics assessments. His knowledge enables him to search/identify the root cause of pain and/or reduced performance. This allows Bryce to treat and educate his clients about the fundamental changes required to eliminate the pain and maximize performance. Bryce uses a combination of manual therapy, dry needling, myofascial release techniques in conjunction with movement exercises and self-modalities to help patients overcome their complaints while restoring normalized movement patterns, maximizing their health and performance. Bryce expects his patients to be active participants in their treatment/program.
Personal History
Bryce began his career in 2003 at a busy multidisciplinary clinic in Victoria where he was fortunate enough to be mentored by three sports medicine doctors, a surgeon, four FCAPMT (Fellows of the Canadian Academy of Manipulative Physiotherapy) plus a range of other practitioners. This environment gave Bryce the opportunity to work with members from different Canadian National Teams, Professional Lacrosse, Juvenile football (BCFC), Victoria ballet and numerous other athletes. In 2008 Bryce moved back to the North Shore where he worked in a Sports Physiotherapy Clinic for the next 4 years. Bryce's love of human movement analysis & problem solving has kept him actively treating in a one-on-one/part-time capacity for the past 4 years. Bryce has a background as a sports specific trainer/program writer and has competed competitively in a multitude of different sports. He currently spends his free time pursuing various back country mountain activities, triathlons, kite boarding, hockey and traveling for play and volunteer work.