Welcome Dr. Sarah Wulkan – ND, BSc
At the NSWC, we aim to give our patients as many options as possible for holistic and integrative health care. This past month, our team of practitioners has grown into an even bigger family, with the addition of Dr. Sarah Wulkan.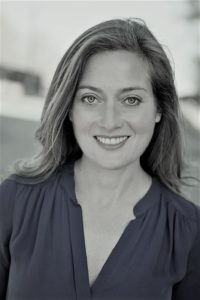 With over fifteen years of personal and professional experience in the health and fitness industry, Dr. Wulkan has helped individuals optimize their physical performance and body composition. By using the many techniques and treatments available to the Naturopathic profession, she is able to determine an effective treatment plan to reach your goals. These methods may include hormone testing, food sensitivity testing, and cortisol testing. Dr. Wulkan has also gained expertise in treating injury rehabilitation for chronic pain mangement, using tools such as acupuncture, massage, and chiropractic adjustments. Dr. Wulkan 's philosophy as a Naturopathic doctor is to examine all possible contributing factors to a condition, rather than simply a "one size fits all" approach.
After studying with the College of Naturopathic Physicians of British Columbia, Dr. Wulkan joined the Canadian Association of Naturopathic Doctors as well as the British Columbia Naturopathic Association.
As a proud mother of two young children, Dr. Wulkan understands the joys and challenges of balancing family, lifestyle and personal health. She aims to provide both individual and realistic health care for busy women to reach their personal health care goals. She is passionate about children and values the gentle, yet thorough approach of naturopathic medicine when treating your little ones.
Her special interests include:
Anti-aging and preventative care
Hormone balancing (menopause and perimenopause)
Adrenal fatigue (anxiety, depression, stress and chronic fatigue)
Thyroid Health
Digestive concerns (heart burn/reflux, IBS, constipation, diarrhea
Weight loss and detoxification
Skin conditions (acne, eczema, psoriasis, rosacea, dermatitis)
Women's health (PMS, fertility, pre/postnatal care, breastfeeding support)
Children's health
Outside of her professional life, Dr. Wulkan enjoys to spend her time with her family, especially near the ocean or in the mountains. She adores running, hiking and surfing and hopes to excite her patients about getting active, healthy and having fun!